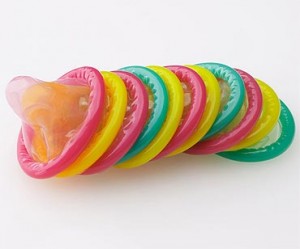 Although condoms can lead to safer sex, they are not always fool proof. Condom failure ranges from ten to eighty percent when it comes to STD's. Percentages varies with the type of STD you come in contact with.
More over, the STD's HIV, genital herpes, syphilis, and HPV are spread through skin to skin contact with parts of the body that are not protected by the male or female condom. This means if you are supposedly having "safe sex" (using a condom) you are still at risk for contracting an STD by possibly an open wound or cracked skin.
The best way to prevent an STD is to abstain from sex. Also, if you are in a committed monogamous relationship with some the is STD free you should be fine. If these two thing are not options for you your best bet would be to practice safe sex and get tested regularly for STD's.