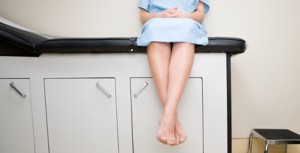 Contrary to many people's beliefs STD testing is not normally included in annual pap smears. Most pap smears only include testing for abnormal cells that may lead to cervical cancer and an HPV screening. Some clinics do test for chlamydia and gonorrhea, but this is rare.
If blood is not drawn, then they are probably not testing for HIV, Herpes or Syphilis. So ladies do not think just because you went in for your annual screening that you are clear of all Sexually Transmitted Disease's. If you are sexually active and have had multiple partners or been with only one person but they have had multiple partners, you should get tested.
Protect yourself and others from spreading STDs. Get tested right away if you have not been tested lately. For more information on STD testing or to schedule an appointment call 800-805-3602.