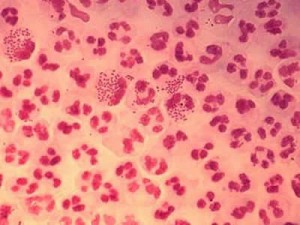 Gonorrhea has become resistant to most drugs, which now leave only one medicine for first line treatment according to the CDC.
Over the last couple decades gonorrhea has become resistant to many antibiotics including tetracycline, penicillin, and fluoroquinolnes. This resistance has left only one class of drugs to treat this STD, called cephalosporins. This class of drugs include cefixime and ceftriaxone.
Today the CDC no longer recommends cefixime, citing data over the last couple of years, that show cefixime has become mostly ineffective at treating Gonorrhea. Ceftriaxone is now the only treatment, delivered by injection, in which the CDC recommends. Experts say that gonorrhea will eventually become resistant to this treatment as well and reports that new treatments are needed urgently.