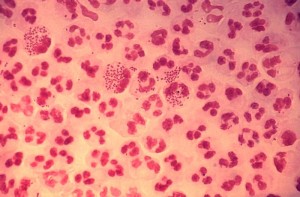 Gonorrhea has been called a clever bacteria. This, due to the fact that the "bug" repeatedly is adapting to the drugs that are being used to treat it.
Instances where gonorrhea is resistant to multiple drugs started to appear in Japan, where health authorities started upping the current drug dose. Other instances of gonorrhea being a "super bug" have occurred in China, Australia, and other parts of Asia. A way doctors are counteracting this is to treat with two antibiotics at once.
Experts are still saying the best way to prevent gonorrhea, or any STD for that matter, is abstinence. If this is not an option for you, practicing safe sex is the second best way to prevent STD's (Using condoms). So lets help fight the Super Bug that is Gonorrhea.