New Relationship STD Testing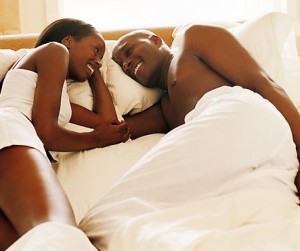 Getting into a new relationship is exciting and fun for most people. The best part about it is getting to know the other person. You have so much to talk about and find out many things you have in common with each other.
Another thing that can be exciting is the first time you have sex with your new partner. Something both people in the relationship should consider is going in for partner STD testing. You are just now getting to know your new partner and no offense to them, but you should look out for your own well being. There is a good chance, they may have a common STD. Maybe this is the person you are going to spend the rest of your life with and maybe it is only going to last a short time. Either way sexual activity should wait until you both have been tested and results show that you are negative for all STDs.
If this is a person you get into a long relationship with and testing is not taken care of in the beginning, it may cause problems down the road. STDs can very often be asymptomatic. What if after a few years one of you have a flair up? Are you going to blame him/her and accuse them of cheating? This happens more often than people realize and no one knows who was at fault.
If your partner gets offended because you are asking them to go in for testing, let them know that you are just trying to be responsible. Tell them that you are willing to go in for testing as well.  This way you can start out with a fresh start. This is nothing to get offended by if someone else is requesting it of you. This is becoming more common with new partners.
Check with an STD testing clinic. They may even offer a discount for couples testing.
If you are curious about setting up couples STD testing or just have questions, please call 800-805-3602 for more information.