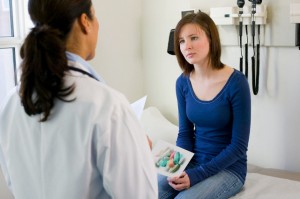 Certain antibiotics can be very effective for the treatment of Chlamydia, but it is always recommended to go in for a retest after treatment has been completed. Everyone's body reacts differently from medication and you should be sure that the treatment has cleared the infection. A retest should be performed around 2 weeks from finishing treatment.
Always follow treatment guidelines given by you physician. If treatment guidelines are not followed correctly the treatment may not be very effective. Be sure to follow up with your physician and schedule a retest for chlamydia.
Be sure that you and your partner have been treated and refrain from sexually activity until you know that you are both clear of the bacteria. Chlamydia can be passed back and forth between partners relatively easy and can cause more serious health problems if it does not clear up.
If you need to get tested or retested after treatment, Test Me STD offers chlamydia testing at a low cost. Schedule your test online or call 800-805-3602