STD Prevention In Teenagers
For the most part, kids theses days are learning about sexually transmitted diseases when they are getting diagnosed with them. This was found in a survey given to 300 adolescent girls. This test gauged there knowledge of eight common STD's including HIV/Aids, chlamydia, and gonorrhea to name a few. Girls that knew more about these STD's were more likely to have been diagnosed with one.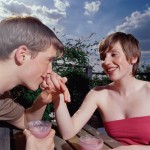 So, why is it that we as a society are happy with reacting to something when it happens instead of being proactive about it in the first place.  The best way to help you teen understand the dangers of getting an STD is to talk with them and make sure they understand the dangers. It is as simple as just having a conversation.