The Importance of STD Testing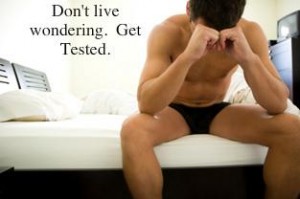 Did you know that there are over 40 kinds of Sexually Transmitted Infections, and that there is no one catch-all test? There is a common misconception that a routine checkup detects these infections, but that just is not the case.
Some of the more common STDs include Chlamydia, Gonorrhea, Trichomoniasis, Syphilis, Herpes, Hepatitis, and HIV. If left untreated, STDs can cause numerous irreparable consequences including infertility, ectopic pregnancy, Pelvic Inflammatory Disease (PID), organ failure, or death. The good news is that testing is readily available at your doctors' offices, at clinics, or via the Internet.
It is recommended that sexually active individuals be screened at least annually for STDs or more frequently if the individual engages in unprotected sex (including oral sex). It is important to discuss your sexual history with your health care provider so that they can recommend appropriate tests, but you can also be proactive and order a yearly multiple test screening online.