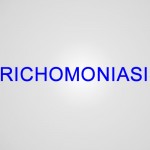 Trichomoniasis or Trich is a very common sexually transmitted disease(STD) that is caused by the protozoan parasite Trichomonas vaginalis. For the most part, men and women that are infrected with Trich cannot tell that they are infected.
Trich is considered the most common curable STD. It is estimated that 3.7 million people in the United States have the infection. Only about 30% of these people develop any sypmtoms.
For women that most commonly infected body part is the lower genital tract while in men it is the urethra. Like most STD's the parasite is transferred during sex from the penis to the vagina or vise versa. Also the parasite can be transmitted from vagina to vagina.
If any signs or symptoms do appear hear is a short list of what to look for:
For Men:
-Itching or irritation inside the penis
-burning after urination or ejaculation
-discharge from the penis
For Women:
-Itching, burning, redness, or soreness of the genitals
-discomfort with urination
-thin discharge with an unusual smell that can be clear, white, yellowish, or greenish.