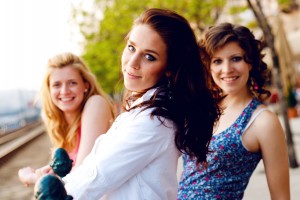 Chlamydia is the Number 1 reported STD to the Centers for Disease Control (CDC) in the U.S.
Because Chlamydia does not show many symptoms, over half the Americans with the infection, don't even realize they have it.
Studies have been performed to show, out of 16 million American women between the ages of 15-25 who are sexually active, less than 40% were screened in the previous year. And very few were retested after being treated for Chlamydia. The CDC recommends Chlamydia screenings to be performed annually for sexually active women.  They also recommend retesting 3 months after treatment, if someone  has come back positive for the infection.
Chlamydia can be cured with simple antibiotics, if it is caught early, but with so many women not testing, they are leaving themselves at risk for infertility, high risk pregnancies and chronic pain.  Women should avoid this by going in for routine testing and retesting after treatment.
Test Me STD offers low rates for Chlamydia testing and offer Doctor consultation, if a patient comes back positive for the infection.